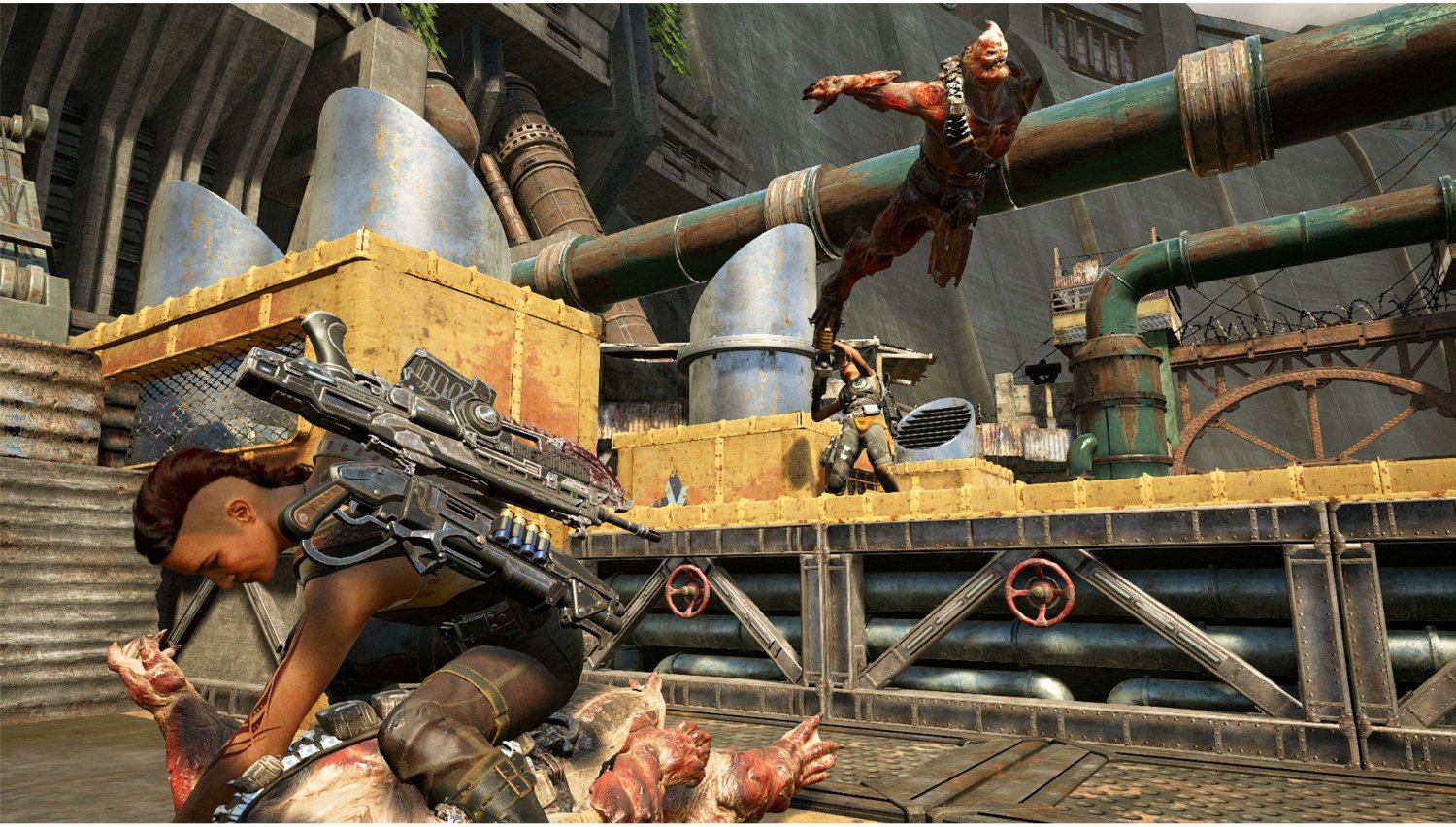 Gears of War 4 Ultimate Edition [Xbox One] Digital Account with Game
About this game
The Gears are back on Xbox in this new sequel! Gears of War 4 marks the return of Microsoft's brutal third-person shooter developed by The Coalition.
As the fourth installment of the Gears series, set several years after the events of Gears of War 3, a new threat has emerged that could wipe out the remainder of mankind. Former protagonist of the series and hero of the Pendulum Wars Marcus Fenix returns to aid his son JD Fenix, as well as reuniting with some old friends in order to track down those missing and discover the horrifying truth within.
Those familiar with the original Gears of War trilogy will feel right at home with this latest entry, as it borrows several gameplay elements from the previous games. Not to say there isn't a plethora of new features, game modes and devastating weaponry. New items to add to your arsenal include the Buzzkill, which fires sawblades that ricochet off surfaces to fatal effect, and the Dropshot fires an explosive drill which can prove very effective at long range across the battlefield.
The horde mode has also had a bit of a revamp, with more ways to fortify and protect yourself and your team mates in order to survive all 50 action-packed rounds. There is also new skill systems and item mechanics for you to unlock.
So brave the dynamic weather conditions tearing the planet apart, and a new threat altogether in Gears of War 4.
Story
Gears of War 4
A new saga begins for one of the most acclaimed video game franchises in history. After narrowly escaping an attack on their village, JD Fenix and his friends, Kait and Del, must rescue the ones they love and discover the source of a monstrous new enemy.
How to use:
1. Switch console on and go to main screen
2. Go to left top corner (section with your gamer picture)
3. Click ''add new''
4. Use details you receive to log in new profile
5. Follow instructions on screen
7. When logged in on the new account go to ''my games and apps'' section
8. On right side of the screen choose game you buy it and install it
9. When the games fully installed go to ''settings'' on the account we gave you
10. Go to left bottom corner ''my home xbox'' and choose ''this is my home xbox''
11. Remove or keep the account we gave you
12. Have Fun Playing your Game.

The game is Brand New, Full Version and Downloaded directly from the Xbox One Game Store.
Gears of War 4