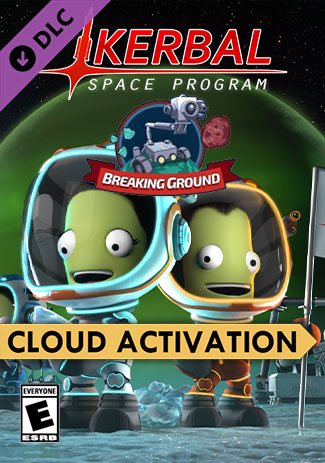 Kerbal Space Program: Breaking Ground Expansion (PC/Cloud Activation)
How does the Cloud Activation work?
A key/code is not necessary for the Cloud Activation, we will send you a unique activation link. Click the link in the delivery mail and follow the instructions, your game will be activated automatically on your steam account in seconds.
Why are the games activated automatically?
Automatic activation ensures that your key is valid and has been activated on your account seamlessly. With this functionality our customers are able to activate CD-Keys in a matter of seconds.
I am using the Steam Guard service. How should I deal with that?
If you have your Steam Guard enabled, you will be asked to type in the code sent to you by Steam via email or mobile app.
Is the Cloud Activation safe?
We will not save your personal data nor forward your personal data to a third party for advertising purposes. We strongly recommend that you active the Steam Guard Service to protect your account.
---
Buy Kerbal Space Program: Breaking Ground Expansion Cloud Activation
Buy Kerbal Space Program: Breaking Ground Expansion Cloud Activation and get your activation link within minutes via email! Use the link to access your highspeed download of your received game. Please check the spam or junk mail folder too. Don't miss out this offer!
---
About This Game
Kerbal Space Program: Breaking Ground Expansion is the second expansion for the PC version of the critically acclaimed space flight simulator, Kerbal Space Program. This feature-rich expansion is focused on increasing the objective possibilities once celestial bodies have been reached by adding more interesting scientific endeavors and expanding the toolset.

After landing on a celestial body, a variety of data collecting equipment can now be deployed to conduct scientific experiments. While gathering that data, newly added surface features have been scattered across the solar system, which players will need to go out in search of to either scan or bring back to Kerbin for further examination.

Additionally, robotic parts are being added! A hinge, piston, rotor, and rotational servo in various sizes will be accessible to massively alter the possibilities of players' crafts. These all operate under realistic physics with real forces and torque, electricity consumption, and even motor mass.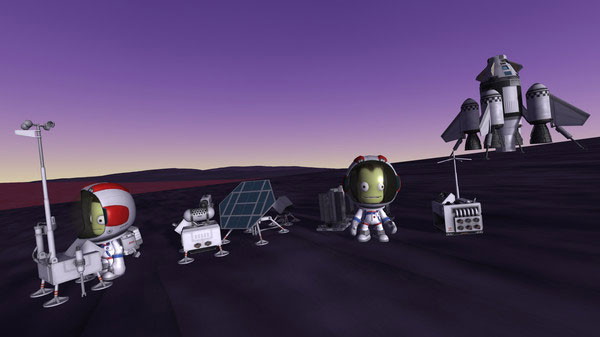 ---
System Requirements
Windows
MINIMUM:
OS:

Windows 7 64-bit

Processor:

Core 2 Duo

Memory:

4 GB RAM

Graphics:

DX10 (SM 4.0) capable, 512MB VRAM

Hard Drive:

3 GB HD space
Mac OS X
MINIMUM:
OS: Mac OS X 10.9+ 64-bit

Processor: Intel

Memory: 4GB RAM

Graphics: SM 4.0 512MB VRAM


Storage: 3 GB HD space